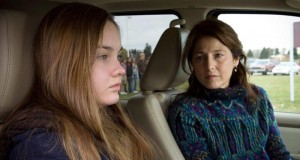 The film was not much loved at the festivals. The portrayals of the stars were something to look out for. Clive Owen shines in this taut thriller. The film feels like a emotional family drama with a powerful revenge thriller angle.
Trust stars Clive Owen, Catherine Keener, Liana Liberato, Jason Clarke, and Viola Davis. The film is expected to hit theaters on April 1 st.
Here is official synopsis via Collider.
A suburban family is torn apart when 14-year-old Annie (Liana Liberato) meets her first boyfriend online. After months of communicating via online chat and phone, Annie discovers her friend is not who he originally claimed to be. Shocked into disbelief, her parents (Clive Owen and Catherine Keener) are shattered by their daughter's actions and struggle to support her as she comes to terms with what has happened to her once innocent life.