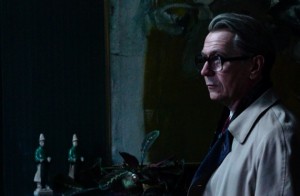 The actors in this list is something to die for. The director is Tomas Alfredson who is known for his work on the powerful Let the Right one In. The main mole is still to be found in this movie.
The actors in the film include Gary Oldman, Colin Firth, Tom Hardy, and Mark Strong. The trailer is a little bit of a surprise. The change of genre has really not been so bad for this European director. This year we have seen a lot of good directors messing up. Nicolas Winding Refn got the right actor for his first English Language film.
Gary Oldman looks really exciting and feels like he is channeling this really fun book. The mastery over the suspense is one of the reason this film will be watched by a lot of people. It still looks like a small movie that will be wonderful on the big screen. The guys at Talking Films have their fingers crossed for this one to work. Tell us what you think of this teaser.