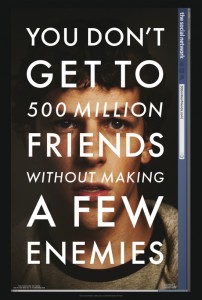 Now the first trailer gave very little away and the buzz was not really doing good for that. It was trying to be something of a Dark Knight sort of scenario. But the second trailer has worked around that by showing a hypothetical period where the buzz for Facebook just started.
The Social Network will be a surprise for some people upon release. People really don't know what to expect from this one. It is directed by David Fincher who is known for his work on films like Seven, Fight Club and the recent The Curious Case of Benjamin Button.
It stars Jesse Eisenberg, Justin Timberlake and the recently christened Spider Man Andrew Garfield.
The second teaser feels like a chat which will be used at several points in the film. It gives a little more away in the form of plot but not much still. The film will debut at the New York Film Festival. It will be opening on September 24 th. But it won't be too late to expect a full fledged trailer from the bosses.
New York Times had this to say about the film.
"It's an examination of how hard it is to find out what the truth is about anything…Movies have a very hard time being current, and this is the rare example of a movie that is about something that is happening at this very moment…It's about ambition, it's about greed. It's about betrayal. It's about friendship. It's about trying to be on the inside of something when you feel, terminally, on the outside of everything."