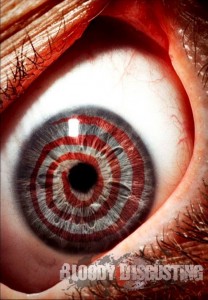 Click the poster to get the high resolution ones.
Saw will be coming out with final part in the series. It is a huge sigh of relief for some of the fans who have been waiting for this for some time. They have come out with a trailer for the 3D version of the film.
The spikes, traps and the whole film come alive with the 3D outing for the series. So they go with the tag-line this time saying that the traps come alive this time.
Survivors from Jigsaw's previous exploits gather to seek support of self-help guru and fellow survivor Bobby Dagen played by Sean Patrick Flaner. The moment Dagen's own dark secrets are revealed, a new wave of terror is unleashed. Mark Hoffman and Jill Tuck battle over Jigsaw's legacy.
Lionsgate releases Saw 3D on October 22 nd.