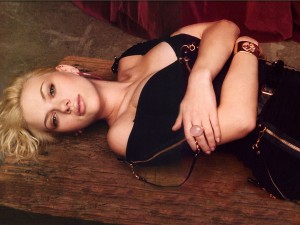 Alfonso Cuaron has been ringing up all the actresses' doors in these last couple of weeks. He has been busy in the pre production for his film called Gravity starring Robert Downey Jr. Now Scarlett Johansson has signed on the film. She was already a co star to Robert in Iron Man 2. But this time they will play a couple in spaces with a much needed twist.
Gravity will be a huge step in the special effect department. Robert Downey Jr will be juggling his dates with Sherlock Holmes for this very special project.
Gravity will center on a team of astronauts with the lead being a mechanical engineer and another talkative veteran astronaut. They are abandoned in Space to make repairs to the Hubble Telescope. But things begin to get worse with the sudden implosion of Russian satellites triggering a sea of debris flying around.
After the incident, it will be a race against time for the two astronauts to get back to space. The film will be a CGI affair and will be loaded with some beautiful sequences. There is certainly going to be a long takes like Alfonso's last film Children of Men.
There is not much of dialog in the film, which is a cause of concern for the studios. But after the success of Inception they might just take the risk with this one. Johansson will be playing the lead of Ryan Stone, the young brainy medical engineer. So this will be another chance for her to show us what she has got other than looks.