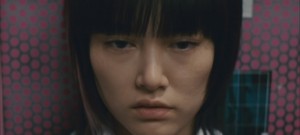 There are going to be some interestin anouncements at the Comic Con this year. The guys behind films like The Dark Knight, 300 and The Clash of the Titans will be anouncing their upcoming line up of films.
The company's panel is all set to announce Paradise Lost first with Bradley Cooper. Seventh Son will star Jeff Bridges and Ben Barnes, the adaptation of the video game Mass Effect, and Guillermo Del Toro's Pacific Rim is another film in the pipeline. The filming for the Del Toro film will start late summer.
The writer of the film Travis will also join the crew for the press release. The cast of the film will include Charlie Hunnam, Idris Elba and Charlie Day and the additional cast member will be Rinko Kikuchi.
Rinko is known for her breakout performance in the Alejandro Gonzalez Inarritu's film Babel. She was then seen in the Brother's Bloom. She was also seen in the popular book adaptation of Norwegian Wood. Rinko will also be part of the blockbuster along with Keanu Reeves. She will be playing the lead Mako Mori, a young Japanese pilot of Jaegers, the enourmous robotic creatures attacking earth.
Mako, like Raleigh Antrobus, has just lost her co-pilot, and despite speaking different languages, the two are paired togetther by their commanding officer played by Elba. Del Toro will be working on this offbeat track with an impressive cast for the film. The film is expected to hit theaters on July 12 th 2013.
So for those of you will be there at the panel will be quite excited with announcements of the films from the Legendary pictures. Hopefully there is a trailer of the Dark Knight rises at the venue.