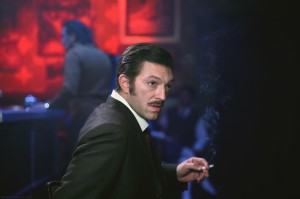 We had already released the first trailer for this film. It has been getting quite a lot of good buzz for its desolate look. It is directed by Romain Gavras who gave us some of the greatest videos of our time including the recent M.I.A. Born Free which was pulled off the air upon release.
He is the voice of our generation. The generation totally misunderstood and mislead.
Here is a synopsis via Twitch including a new trailer.
What do you do when you're a red-haired teenage loser with no friends except for an older guy, your shrink? When everyone hates you, especially your family? When all your peers make fun of you and kick you around? The answer: you and your loser buddy blow all the cash you can get your hands on to buy a sportscar, you dress smart and you head for the land of redheads, Ireland. But what starts off as a search for an ideal, gradually escalates into a rampage of hate, violence and self-destruction.