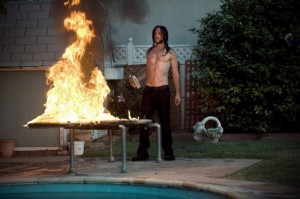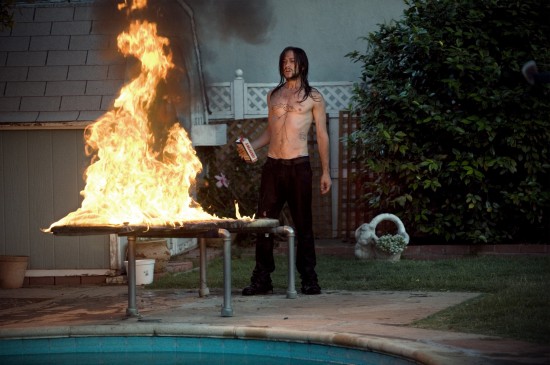 This clip is totally worlds apart from what Joseph had just done in Inception. The look will get a lot of people queuing up for this one. So instead of getting out a trailer the marketing team behind Hesher just gives us a look at the work done on Joseph Gordon Levitt in this film.
It was one of the most expected films in this year's Sundance. The big factor going for this film was the presence of Natalie Portman in the film. But ever since the release of Inception Joseph Gordon Levitt is also a big player in the film.
The body art which you get to see above is courtesy of Twitch. Tell us what you think of the whole look.