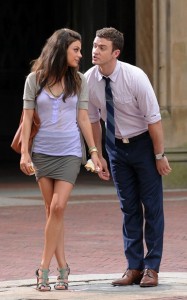 Mila Kunis does a lot of misconstrued stuff in her next film alongside Justin Timberlake. The film is directed and written by Will Gluck who found success with his film Easy A. It is another romantic comedy starring Justin Timberlake, Mila Kunis, Emma Stone, Woody Harrelson, Richard Jenkins and Patricia Clarkson.
The film looks like a more mature version of the previous film we aired the trailer for. The trailer looks fun, but can the two actors deliver is the question. They will be free to work on any other films for the time being now. This will be a test of their star power.
Friends with Benefits will be expected to hit theaters on July 22 nd, 2011. Check out the trailer and tell us what you think.
source: Collider