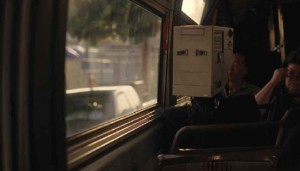 Spike Jonze will be debuts his next short film at the Sundance film festival. I'm Here tells the story of two love torn robots. It is really difficult to imagine how Spike Jonze has humanized both the characters in the film.
The film was produced and funded by Absolut Vodka so there is bound to be some product placement in the film. Jonze won't go totally all out with the product placement. But there will be a scene worth remembering with the use of the Vodka.
I'm Here is already screened at Sundance Film Festival. There have already been some images posted sometime back.