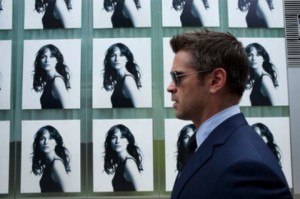 The film looks like an interesting mash up of genres made famous by Guy Ritchie. It still looks a little heavy handed. This looks like a prequel to In Bruges before the man became so suicidal.
The film stars Colin Farrell as an assassin/ gangster who is working to get out of the ring. He falls in love with a movie star and all hell breaks loose. The film also stars Keira Knightley as a movie star. The rest of the cast includes Ray Winstone, David Thewlis, Eddie Marsan and Anna Friel.
The expectations will be sky high after watching this trailer, but I have my doubts. The film is written by Oscar winning American screenwriter William Monahan, who is making his directorial debut with this film. The film is based on a book by Ken Bruen. William Monahan is known for his work on Departed for which he won the Oscar.