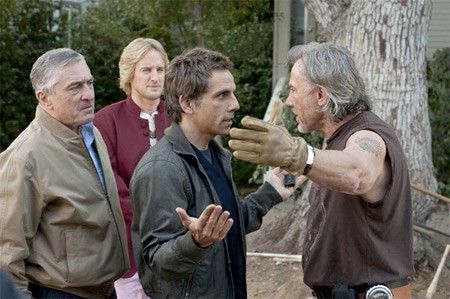 After six years of not seeing probably the worst franchise of all time. They are back for one more try. Ben Stiller will be reprising his role as Greg Focker and Teri Polo as Pam.
Paul Weitz will be making the new film in a way it might turn out to be something different. But who looks out for any difference in the theaters. They just see it to make their brains like chow powder.
The reason why Paul Weitz has been pulled along is because he never got the chance to make a hit in the last couple of years with movies like American Dreams and Cirque Du Freak.
The teaser just features what we expect from this silly series. A lot of silly jokes and accidental persona are always their in these movies. There is also Jessica Alba this time to make the hot meter go a notch higher. But I advice you all to leave your brains outside for this one it is really silly.