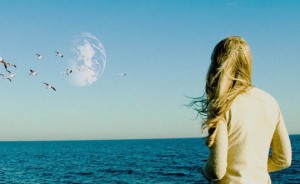 Talking Films has been having several favorite artists in the last couple of years. Brit Marling is the current favorite in the list. She has written an astounding script with the director of the film Another Earth. She also stars in the film as well.
Another Earth tells the story about a bright young woman accepted into MIT's astrophysic program, aspires to explore the cosmos. A brilliant composer, John Burroughs, has just reached the pinnacle of his profession and is about to have a second child. On the eve of the discovery of a duplicate Earth, tragedy strike and the lives of these strangers become irrevocably intertwined.
Another Earth was one of the award winning films at the Sundance this year. It has been getting a lot of good coverage in loads of places. So tell us what you think of this film.