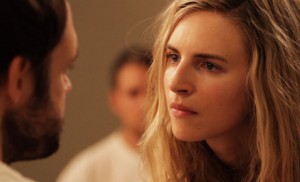 Robert Redford is trying to get the right cast for his next film The Company You Keep. He has already roped in Shia Labeouf. Brit Marling is next in talks to get signed on for this project.
Redford directs and stars as a former militant wanted by the FBI who must go on the run when his true identity is exposed by an ambitious young reporter, to be played by Shia LaBeouf. Nick Nolte after a long absence is also part of the cast.
The film does not seem to bringing anything new to the table. It will be your typical action thriller that will just be a blink and miss. Marling on the other hand is also working with Zal Batmanglij in The East. Hollywood always has a way of destroying fresh new talent. The Robert Redford film will be based on the novel by Neil Gordon.