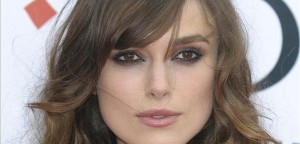 Keira Knightley seems to be taking roles that will surely not hurt her career. The choices she has been making ever since she said no to the Pirates franchise have been a little commonplace. The only exception in this would be the beautiful Never Let Me Go.
Steve Carrell and Keira Knightley are set to find out love at The End of the World. The film will not be a drama, but a romantic comedy. It will be written by Lorene Scafaria who will also be making her directorial debut. The story takes place at a time when mankind is forced to absorb the fact that an incoming asteriod will end humanity. Carrell plays a man suddenly alone when his wife leaves in a panic. His high school sweetheart writes him saying she wants to be with him when the world stops. His neighbor accompanies him on the road trip as love blooms at the worst possible time.
The film will be a romantic comedy with a apocalyptic ending. Carell and Knightley will be really awkward to watch on screen. Knightley will also be working with her favorite director joe Wright in the fall for Anna Karenina. Tell us what you think of this weird casting.
Source: Deadline