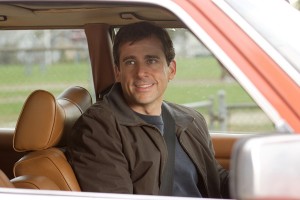 Dan Fogleman has a script for Warner and knocking the doors of all the studio bosses. Now the script has been visualized as Steve Carell vehicles.
Carell would be a father whose life unravels while he deals with marital crisis and tries to manage his relationship with his children.
Now the directors of I Love you Phillip Morris are planning to direct the movie. John Requa and Glenn Ficarra have come on to realize the screenplay. The two of them are not known for their work in movies like Cats and Dogs. So this will be something to look out for by looking at the story.