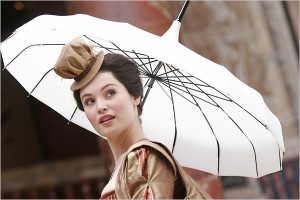 Sony pictures has just acquired the rights for Stephen Frears next film Tamara Drewe for the US and Latin America. The film will be based on the graphic novel of the same title written by Posy Simmonds. There is a lot riding on this adaptation.
The film will star the rather beautiful Gemma Arerton. She was last seen in the James Bond movie as Strawberry Fields. She will play a young columnist who returns to the country village of her youth and stirs up dark passions among the locals. The story was made into a series. It is a reworking of a Thomas Hardy classic to suit the modern sensibilities.
The film will also star Dominic Cooper, Roger Allam, Luke Evans, Bill Camp and Tamsin Greig. It will be directed by Stephen Frears and will adapt in the live action format.