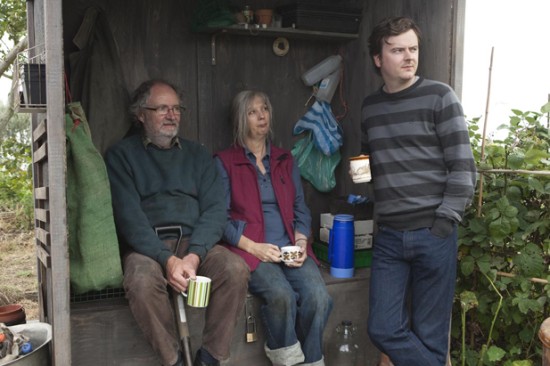 Thank you all for following us so religiously especially through the last post we put on this film Another Year. It is one of the more anticipated humanist films of this year called Another Year. The film is directed by Mike Leigh. The film was on the improvisation path for the last couple of years.

The film stars Jim Broadbent who can be seen in Mike Leigh's early film called Topsy Turvy, Imelda Staunton, Lesley Manville, Ruth Sheen, Peter Wright and Oliver Maltman. The film has a smaller synopsis which talks about life and it's broken up seasonal changes. A Lot of time is passing in the film which is a good thing.
But the Cannes website has given a way better synopsis than the last. They have also released some clips from the film as well.
Leigh's methodology is kind of amazing and kind of insane. We just met an actress who worked with Leigh on "Vera Drake" for six months in his legendary deep-diving improvisation sessions and her screen time amounted to about one minute. But, it apparently doesn't matter to Leigh, it's all about learning who these characters are by living and breathing them night and day for several months. These clips don't reveal too much, but they give you a flavor of what to expect. We're sure they're going to seem dull to some readers, but Leigh generally never fails to illuminate some corner of the human condition and we're surely glad there's some studios that care about films like these that are not in 3D and not aimed at the groin in your brain. Now if only this picture will be as good as Sally Hawkins and Eddie Marsan were in "Happy Go Lucky."