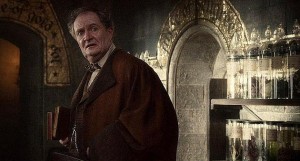 Raymond Briggs is known for his great novel When the Wind Blows. It really took a lot out of me when I first saw it adapted into an animation. Another one of his books is all set to get the animated treatment. It is Ethel and Ernest and it will feature the voice cast of Jim Broadbent and Brenda Blethyn.
The film will based on the book and will follow the couple in the autobiographical story of Briggs' parents, following them from their courtship in the 1920s to their death in 1970.
This animated film could be another harrowing piece of filmmaking and surely unforgettable as well. We will be following this one closely.
Source: Playlist