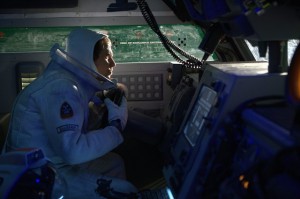 Sam Rockwell is in the final negotiations to join The Sitter along with Jonah Hill. He is going to have a ball of a time with this new film. Jonah Hill stars as a college droptout who agrees to look after three mischievous children as a favor to his mother. Rockwell will join J.B. Smoove to play drug dealers whom Hill must deal with when he tries to score drugs for a girl played by the beautiful Ari Graynor.
The deal surely goes bad and they get into a mess. The rest of the cast includes Kevin Hernandez and Landry Bender on the lam through New York City.
David Gordon Green will direct The Sitter, which Hill calls an R Rated fucked up Adventures in Babysitting type of movie. The film is expected to hit in the summer of 2011.
David Gordon Green will be perfect for this kind of material. Tell us what you think.