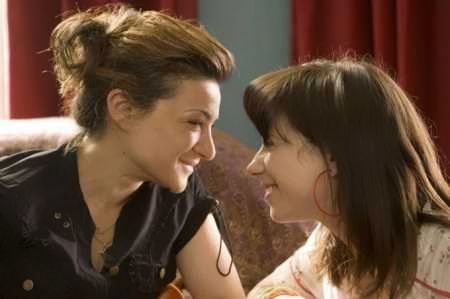 After seeing some of the rushes of Flight of the Conchords Rhys Darby looks a good fit for the new role he has been given. He plays the band's manager and almost steals a show in every episode. The New Zealand Born comedian made some appearances in films like Yes Man and the Richard Curtis The Boat that Rocked and has a lead role coming in Coming and Going.
Now there is another film he will be starring alongside my current favorite actress Sally Hawkins. She was otherworldly in Happy Go Lucky. She will not be seen in Mike Leigh's new film called Another Year. But she still has some interesting movies lined up. She has the lead in the genre film called Made in Dagenham and also in Cary Fukunaga's Jane Eyre. In Love Birds she will be going back to her crazy roots and plays a vet who helps a recently dumped man cares for an injured bird.
Filming is expected to start soon under the watchful eyes of Paul Murphy who was behind the New Zealand indie called Second hand Wedding. The film is really a silly love story but maybe just maybe the performances can save it from being commonplace.