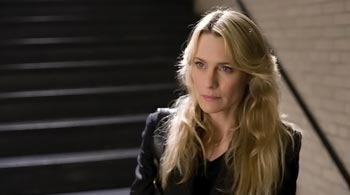 Actors are lining up to star in the next film by the director of Messenger. Oren Moverman's next film is called Rampart and it has got a really good cast on board.
He wrote and directed the Messenger and now he is teaming up with James Elroy and he has got Steve Buscemi, Sigourney Weaver and Robin Wright in his next film.
Moverman is also working with Buscemi on his own directorial venture called Queer. Cynthia Nixon who really has to get out of the Sex and the City franchise will be seen alongside Anne Heche and Ice Cube hope not.
Here is a small synopsis of Ellroy on the project.
Rampart is another of these misperceived criminal conspiracies. It's really the story of a handful of rogue, criminal cops who ratted out a wider number of untainted cops to save their own skins. And the entire event blew out of proportion into a media event that most people took to represent large-scale endemic corruption in the LAPD. In reality it wasn't that. Cops are afraid to do their jobs now.
It will be a difficult film for Moverman, but he will have to work on it hard because the shooting will begin as soon as the end of October.