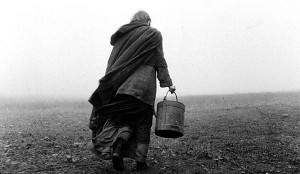 This might be his last film but it seems to be like reawakening of his style. He was like meant to do this movie for years. The Turin Horse had to settle for Critics award at the recently concluded Berlin Film Festival. The top prize was given to Nader and Smith, A Seperation.
The revered Hungarian directed really outdid himself when it came to style and time. This is seriously an audience testing and perhaps scored a broken accordion.
It will be difficult for critics to give this movie a chance or write about this film as pretentious. So we will be waiting for this one in the coming weeks.