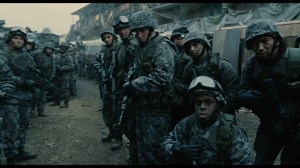 It has finally been confirmed that Robert Downey Jr will after work with Alfonso Cuaron for his planned film called Gravity which will be in 3D. Robert asked to split the shooting of Sherlock Holmes 2 into two so that he will have time to act in Gravity.
The news comes after Frame stone will be taking on a big challenge for Gravity. It is going to take on Avatar head on. The project will have a lot more small term goals. The film will be done totally at Framestone. The film is a contemporary survival thriller that follows a woman as she attempts to make her way back to earth after a satellite crash sets off a chain reaction of further crashes.
The film will be mostly set in space. So most of the elements in the background will have to float in zero gravity and also look real. But this is going to be a really difficult task if we take into account the style of Alfonso Cuaron. He employs a lot of steady shots as well as fluid narratives. It will be hard to achieve such a pseudo documentary feel in space.
So Framestone is really up for the challenge and is looking out for the best team to assemble and do thing for.