Privacy is a fundamental human right. With the advent of social media, the question arises, how safe is your information online? Is your information shared with companies who misuse the information? We hear about company data breaches all the time. So, when a movie is titled 'Privacy', it piqued my interest a lot. Privacy (2023) is the kind of film that pushes you to be uneasy as the very thought of being watched creates a sense of paranoia that is hard to brush off.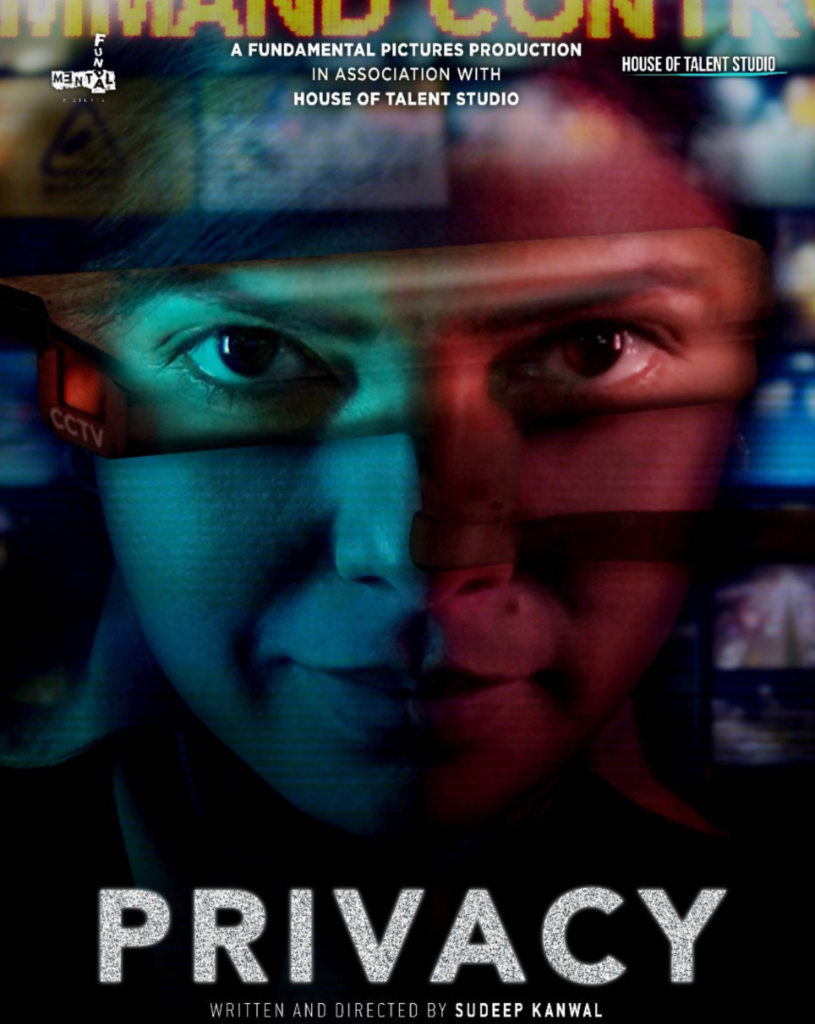 The film starts with a despicable crime seen through the eyes of a CCTV camera. We are introduced to the protagonist of the film, Roopali (Rajshri Deshpande), who runs to the scene of the ongoing crime and records it on video without the knowledge of the perpetrators. Roopali is a cop who works in a surveillance center in Mumbai where she is tasked with monitoring different CCTV cameras to identify crimes happening in real-time. We immediately begin to see glimpses of her desire to snoop on people having intimate moments. She lives alone, has a mundane daily routine, and secretly desires to be loved. She is not very good at her job and to impress her superiors, she decides to follow the culprits and record their conversations. This is against police protocol but she doesn't seem to care and we see Roopali slowly pivoting to borderline psychopathic behavior.
The transformation does seem to happen quickly as if something triggered in her. She begins to control every situation according to her convenience. Her obsession to catch the culprits turns her into a cunning, diabolical person who will not stop at anything to get what she wants. She carefully and smartly manipulates every situation in her favor without thinking about the consequences of her actions. This keeps the film interesting as we have no idea what she might do next. Eventually, her past catches up to her which explains the rest of the film.
The pacing of this film is slow for a 1hr 25mins film but it has enough moments to keep you hooked. Rajshri Deshpande does an excellent job as the multi-layered Roopali who goes from someone being watched constantly by people around her to someone who has absolute privacy. She pushed the script to the limits with her effortless expressions and captivating performance. As Roopali, she knows that the camera is watching and following her all the time and is a perfect parallel to the story in the film. The supporting cast was good but they did not have enough screen time to shine. The ending came pretty quickly and therefore could have been flushed out better.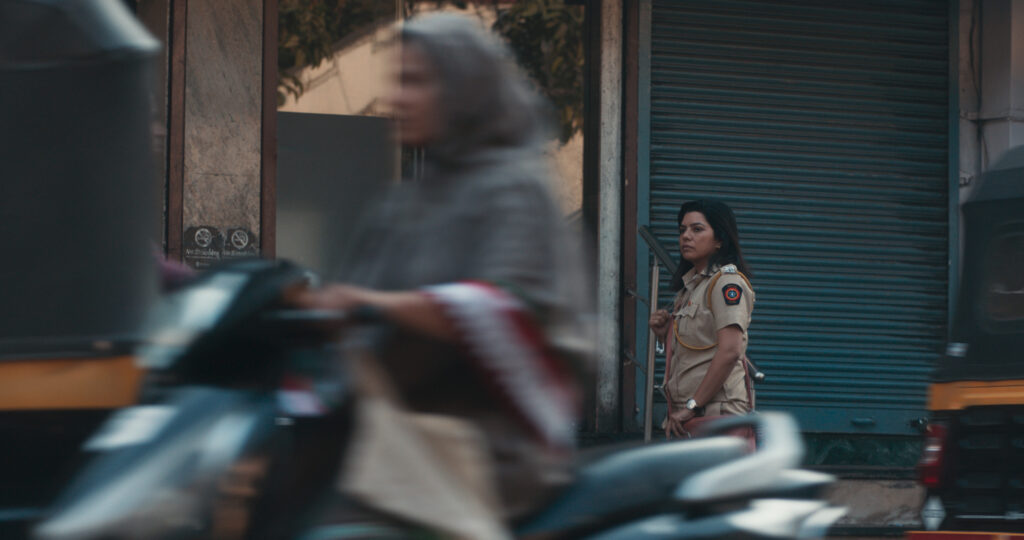 Director Sudeep Kanwal did a good job painting a grim picture of Mumbai by casting the right actors and telling a story that needs to be told. The 'What if' kind of films always keeps you thinking even after you have watched it. The cinematography was the biggest letdown for me. If it was a bit more raw with a grainy look and handheld video, it would have elevated the film a lot. The look of a neo-noir thriller was not there as the city of Mumbai did not seem to be a character in the film. This results in creating a less eerie setting for the film which, otherwise, would have transformed this film into something else completely.
Privacy shows us what would happen if someone decides to act and meddle in other people's affairs without permission not because they want to but because they can. There is a curiosity element to voyeurism as depicted in the film to know what happens next especially if you see something that intrigues or fascinates you in a fantasizing manner. In Roopali's case, her visual eavesdropping behavior stemmed from her own insecurities in life which was a function of her surroundings and past experiences. The film is trying to be the devil's advocate and shows us that surveillance technology everywhere is not healthy from a privacy standpoint even though the media touts it as game changer. It has its advantages but not without compromises. Finding the right equipoise between the two is hard and there will always be those who are on either side of the discussion. Absolute privacy is not possible in the world we live in, so the question to ask ourselves is 'How much privacy are we willing to let go?'