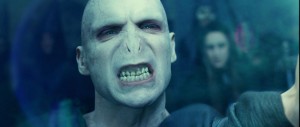 The Cast is quite stellar now that Ralph Fiennes has also joined the group. The film already had Gary oldman playing the main character along with Michael Fassbender, and Colin Firth.
The film will begin shooting in London in October. It will be directed by Tomas Alfredson who is known for his work on Let The Right One In. Peter Morgan has written he script for the film. The story is an unusual one by John Le Carre.
It talks about a retired intelligence agent George Smiley being called back to server when a high ranking member of M16 is suspected of being a Soviet mole. Tinker, Tailor, soldier, Spy has been adapted twice before with some famous personalities lending the auras to the roles. But Gary Oldman has not really got his time so it will be assumed that he would nail this espionage thriller.