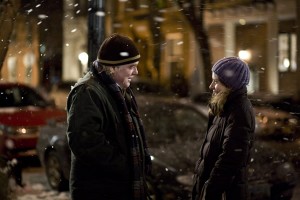 Philip Seymour Hoffman seems to be working with his natural hair in this one. It looks quite odd but there is a reason for that. The film is an oddball love story of two conflicting couples.
He is also directing this film along with Amy Ryan who looks quite beautiful in the trailer. It is based on a play which Philip Seymour Hoffman starred in as well. It looks really charming and good. The trailer will surely make you want to go and catch this fare.
A blind date sparks a tale of love, betrayal and friendship focused on two couples in New York City. The Film co stars two of the best actors in the business Philip Seymour Hoffman and Amy Ryan.
The screenplay for Jack Goes Boating was written by Bob Glaudini who also wrote and directed the stage play as well. The film will be expected as a limited release in September.