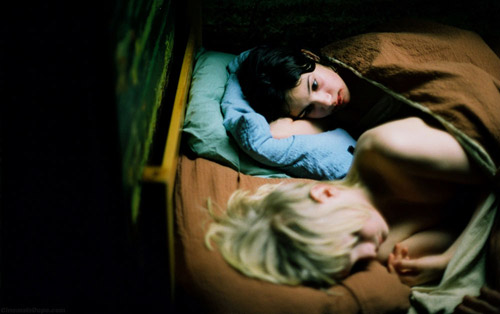 This could have been worse but it seems like a sour pill we can swallow. Hollywood is fast tracking a Let The Right One In remake. Let The Right One In caught the imagination of vampire films. It is easily the greatest Vampire films in recent years. It avoids all the melodrama associated with most vampire films. It doesn't take any hints from its ugly big brother Twilight.
The casting news for the film has been something of a surprise. We are not sure if the director will get into the depth of the novel. The old man will be played by Philip Seymour Hoffman. The boy will be played Kodi Smit McPhee and the girl will be played by the pretty Chloe Moretz. The casting is interesting because with all the nudity associated in the original. I am really not sure how will they work it out. This is a really grown up vampire film. It is not like the stupid gore fest in Tru Blood. There is so much sensitivity to take that film to a level of greatness. In my view Philip Seymour Hoffman should not be a part of the cast. It will just create a lot of unwanted excitement. Philip should just watch the film and say it can't be remade.
Overture films will bring out a press release of who is part of the cast by the end of this week. So please put your fingers crossed hope this one doesn't materialize.