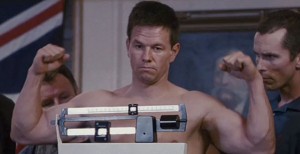 The early reviews have called a mainstream flick, which is unlike most of David O'Russell early and idiosyncratic work. The marketing team has been going all out pulling all the stops calling it already an Oscar winner. An arty trailer was featured alongside the Mad Men series. They have now a testosterone filled spot.
The new trailer gets dirty into the training aspects of the film, as Mark Wahlberg's Micky Ward works out with his brother/ trainer Dickie, played by Christian Bale. The new trailer gives us a look into their world.
The Fighter is expected to hit theaters on December 10 th.
Source: The Playlist