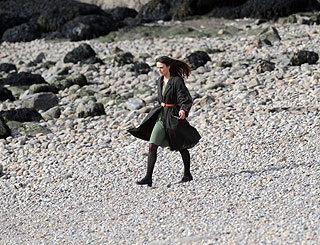 Mark Romanek is working hard to get Never Let Me Go in time for a November release. It is based on the critically acclaimed novel by Kuzuo Ishiguro. The filmmaker said the film is finally done and has a release date. But it will appear only in select cities on October 1 st. So the trailer will be expected soon. We will finally know where this vision will be going.
It is easily one of the most anticipated films of this year. The film stars Carey Mulligan who is fresh from the An Education fame, and then there is Andrew Garfield, Sally Hawkins, Charlotte Rampling, Nathalie Richard and Andrea Riseborough. I know I have left out someone but Keira Knightley is not the main protagonist in this film but she will be ably supporting Carey Mulligan.
The script was written by Alex Garland. He is known for his work on Danny Boyle's films like The Beach, 28 Days Later and Sunshine. The film is a more of a dystopian work with a lot of sadness thrown in for good measure.
Rachel Portman will be writing the score for the film. The cinematographer last worked with Spike Jonze on his short called I'm Here. The director also talks about Please give another film by Nicole Holofcener.