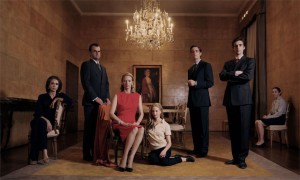 Lots of you might have missed out on this lavish Italian film by the director Luca Guadagnino. The film was called I am Love and it was produced with Tilda Swinton who was also part of the cast of the film. One of the most striking parts of the film is the music which gave the film also its richness. The man behind that is John Adams.
John Adams is a Pulitzer Prize winning composer best known for purely orchestral works and several operas. Adams has become a household name after the trailer for this movie came out. Martin Scorsese also used two of John's pieces for his film Shutter Island.
But it is in I am Love that the composer has truly shined here are some of the pieces from the film in clips above.