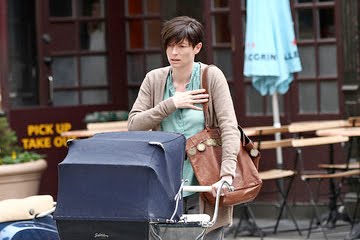 Finally Lynne Ramsay has got the actor who will play Kevin in We Need to Talk about Kevin. The shooting for the film will be starting next week in Connecticut. Now Ezra Miller will be part of the cast of the film now.
Miller joins the previously announced Tilda Swinton and John C. Reilly and will play the titular Kevin in the adaptation of Lionel Shriver's psychological thriller, adapted for the screen by Ramsay and Rory Kinnear. The film centers on Kevin's mother Eva as she deals with the immense grief and anguish after her son goes on a high school killing spree. She attempts to deal with the pain and feelings of responsibility for her child's action lead her to write to her estranged husband. While even writing this I feel this going to be something extraordinary if it is left in the hands of Lynne Ramsay.
The casting of the film has just been pitch perfect. Miller has just come of his role in the Antonio Campos film called Afterschool which gave him a lot of praise. He played a creepy, high school student who spends most of his life watching videos on the internet.
There has also been some set pictures which we have got our hands on. Tilda Swinton can be seen in a dark hairdo. This will be the first film of Lynne Ramsay after almost 8 years since her last film Morvern Callar. She was supposed to take on The Lovely Bones but it was swindled from her by Peter Jackson whose effort was just plain mediocre.
Steven Soderbergh is the producer on this film so there is surely not going to be any compromise on the film this time. It will be surely one of the films we will be closely following.