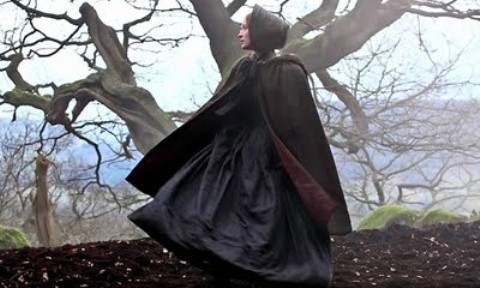 Loads of people will have been waiting for this adaptation to happen after reading the book the first. They might have already seen one version of the adaptation and felt something. Now the director Sin Nombre Cary Fukunaga will be taking up the director's duties for another adaptation of the famed novel Jane Eyre.
Te book was written by Charlotte Bronte and it is currently in production in the UK. The classic Bronte tale follows a young governess in 19 th century England who falls for her employer and the new film stars Wasikowska and Michael Fassbender. The novel will have some of the darker tones like in the book. There will also be a share of gothic sensibilities to make it look unique.
Now the image above will give us a better idea of what to except from this film. There will be a lot of fog and also trees not really blossoming and Burton like setting. The film will reunited Fukunaga with the cinematographer Adriano Goldman working from a script by playwright Moira Buffini.
The other stars of the film include Judi Dench, Sally Hawkins, Imogen Poots, Holliday Grainger and Tamzin Merchant. The co stars are set to make something unique but the film will only be expected by the end of this year so there is no real rush for this one.