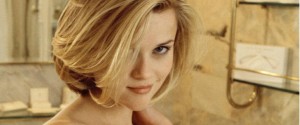 After suffering a small blow with the release of Terminator Salvation McG has gone into a totally different direction. His next film will be called This Means War. It will be done for Fox. Fox is really pushing for this film because of the cast of the film.
The cast will include Reese Witherspoon and Bradley Cooper but none of them are signed on to this. The film is about a tale of two friends inseparable since childhood, who falls in love with the same woman. The two men's bond begins to break and their ensuing battle escalates to mammoth proportions, with New York City demolished in their wake.
This seems to be a fun ride. It will be something in line with McG's earlier sensibilities. It was initially intended to be a film for Martin Lawrence. It is a good sign that McG's kind of over the Terminator franchise.