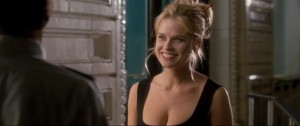 The Raven seems to get a lot of actor eyeballs in the last couple of days. Luke Evans and Alice Eve will be getting their hands on roles in the film directed by James McTeigue. It already stars John Cusack as the main character.
The director is known for his work on V for Vendetta. The Raven tells the story about a serial killer thriller which features Poe teaming up with a detective to track down a killer who mimics his work, in the last week of the writer's life. John Cusack will play Poe and Jeremy Renner was supposed to play the detective but nothing happened after that.
Now Luke Evans who was recently seen in Tamara Drewe will play the detective in the film. Alice Eve will also play a role in the film as Poe's fiancée, who is kidnapped by the killer. So the new addition will be good for this new film.