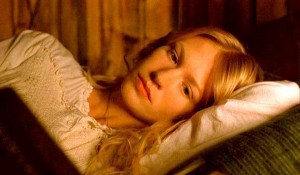 There was a little confusion over the role of Emma Frost for the new X Men film. January Jones will replace Alice Eve for the role of Emma Frost. Another new star who will be in the mix will Zoe Kravitz playing Angel.
Bill Miner will be the young version of Magneto, and Morgan Lily as the young Mystique. The Kravitz role is still a mystery. She will be playing the role, which was handled by a male actor in the last part of the X Men Trilogy.
So the rest of the finalized cast includes James McAvoy as Professor X, Celeb Landry as Banshee, Nicholas Hoult as Beast, Lucas Till as Havoc, Kevin Bacon as an unknown villain, Jennifer Lawrence as Mystique and several other stars in the waiting. Kevin Bacon will be the surprise factor in this film. Rose Byrne has also joined the mix.
The film is expected to start shooting next week onwards and it is expected to hit theaters on June 3 rd, 2011.
Source: The Playlist