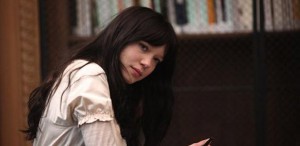 She made her mark in the film La Belle Personne and after there has been no looking back. Lea Seydoux has been working in France for a long time now and she has got the chance to work with Marion Cotillard in the new Woody Allen Film called Midnight in Paris. The shooting for the film has been going on for some time now with the appearance of France's first lady Carla Bruni.
She will also star alongside Owen Wilson, Rachel McAdams, Kathy Bates, Michael Sheen, Adrien Brody and several other cast members will be joining the film at various stages.
The film is a romantic comedy that follows a family travelling to the city for business, The Party includes engaged couple that has their lives transformed throughout the journey. It also talks about a young man's love for Paris, and simultaneously explores the illusion people have that a life different from their own is better.
The part will be small for Lea Seydoux, but it will be great for some exposure for this decent actress. Midnight in Paris will be expected out in some festivals next year. Allen will also get ready with his next film on September 22 nd.
Source: The Playlist