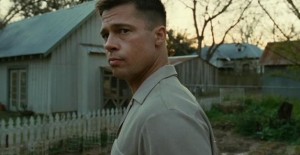 Tree of Life seems to have been a little lost in all the blockbuster films that have come out this summer. Terrence has also completed his work on his next film The Burial. It is said to be even more experimental to Tree of Life.
The film stars Ben Affleck, Rachel McAdams, Rachel Weisz, Olga Kurylenko, Javier Bardem, Barry Pepper, Charles Baker and also Jessica Chastain. Optimum Releasing has snagged the rights of the film. There is still no release date for the film. The film is still on schedule for release and there is still no word on which stage of post production it is on. But this is still the rights for the film in UK. It still does not have a release date in the US.
The film is also centered on a romance. This will be a first for the director. The Cannes head Thierry Freamaux will also be trying to get this film up for release at around May next year. Terrence is also working on the Voyage of Time IMAX documentary with more shooting taking place for that as well. He also has another project in the works as well which he will be shooting this summer. Tell us what you think of the film.