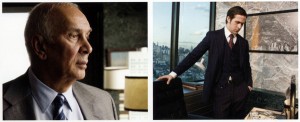 Acclaimed filmmaker Andrew Jarecki known for his work on films like Capturing the Friedmans. His next film will be All Good Things and it almost has a perfect cast. Ryan Gosling will be seen for the first time with Kirsten Dunst and Frank Langella in a romantic thriller that unlocks the mystery of a unique man who could have had it all.
The film is set in the luxurious world of the 80s in New York City. David Marks, the son of a powerful real estate tycoon marries a beautiful working class student, Katie. Togther they flee the city for idyllic country in Vermont. But then he is lured by his father's magnetic real estate business.
When the couple returns back from the country, Katie goes back to medical school and begins to make a life for herself. But as Katie becomes increasingly independent, David mysteriously turns more violent and controlling. Family secrets begin to get revealed and disturbing truths and disappearances begin to happen.