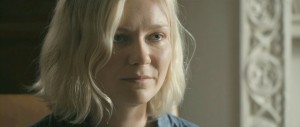 Kirsten Dunst seems to be taking her career a lot more seriously after her powerful turn Melancholia. It is like a second coming for the actress who was mostly known for her roles in films like Spiderman and several other misses.
She has already talked about her interest in working on Red Light Winter. It is a story about a writer and his best friend, and a somewhat crazy love triangle they get into. Kirsten Dunst will play the object of their desire. She gets to play a prostitute. She also says that it is going to be familiar yet dream like at the same time. So it will be upto the DOP to bring in some freshness to this film. The director will have to take a back seat on this one if it has to work.
The film will be directed by Adam Rapp who will be adapting his play. Red Light Winter will shoot in January. Let see how this one goes. The cast should keep us hooked for a while.