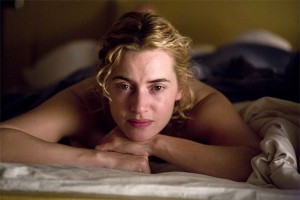 Todd Haynes has been hard at work with Kate Winslet for his mini series called Mildred Pierce. HBO has already picked up the rights to showcase this mini series. It will be a five hour miniseries starring Kate Winslet in the lead.
The mini series is based on the James M.Cain novel. Haynes will direct as well as co write with Jonathan Raymond who worked previously with the Michelle Williams starrer called Wendy and Lucy. Haynes was ingenious when he made the biopic on Bob Dylan called I'm not there.
Winslet will be playing a proud, single mother struggling to earn her daughter's love during the depression in middle class Los Angeles.
The film was already adapted for the screen by Michael Curtiz. He had received 6 nominations for his adaptation of the novel. Winslet will be combining for the first time on screen. It will be really lovely to see the two of them working together.
The series is set to begin shooting early this year. I think loads of people will tune to check this one out.