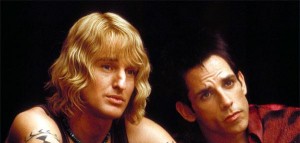 Zoolander has been in the news for the last couple of weeks for all the good reasons. Ben Stiller was intending to make it into a franchise. Now he plans to make Justin Theroux write and direct the sequel.
The film is about Ben Stiller being a male fashion model comedy. Theroux is even going to Fashion week in Paris to immerse himself on what is current in fashion. The sequel is surely a go now. So this will be something special to look out for.
Ben Stiller will reprise his role and Owen Wilson will also co star in this film. But there is no deal yet for the film. Jonah Hill is also in negotiations to star in the film. The budget of the film is still 50 million Dollars which is a little too less. But it will be lovely to see Derek and Hanzel brought back to life again.
For all the fans of the Zoolander series this is big new. So we will be following this closely. Tell us what your thoughts on a possible sequel are.