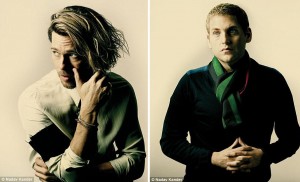 The duo were last seen in Moneyball. They had an amazing time acting with each other. They will be working together again on True Story next. The film will also have James Franco starring alongside Jonah Hill.
The film will be directed by Rupert Goold and based on a memoir from Michael Finkel. It is a fact based drama that will yet again allow Hill to stretch his acting chops beyond just being a funnyman. He has been looking out for roles likes this for sometime.
Hill will play Finkel a writer for New York Times Magazine who learned in 2002 that a man named Christian Longo, who was captured in Mexico after being on the FBI's most wanted list for killing his own family, had been living under Finkel's identity. The next day, the real Finkel ended up being fired by his editors declaring the writer had fabricated parts of an investigative article. Then things take a turn when Londo says the only journalist he would talk to was Finkel.
So the story will be a redemption tale that will have James Franco essaying the role of Longo. Hill is getting some interesting projects lined up and this particular one will be produced by Brad Pitt himself.