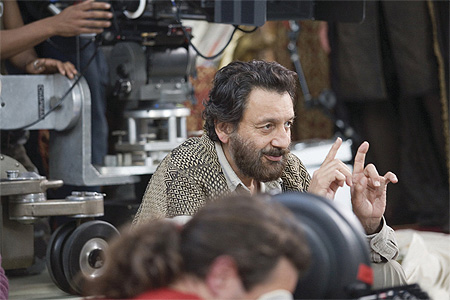 Julia Roberts will be making a film with Shekhar Kapur. She has been interested in his films for some time. But Shekhar Kapur is a bit of an enigma. He had some great films in our times like Elizabeth, Bandit Queen and several other duds. But he suddenly revived himself last year with a short on New York I Love you.
Now Julia Roberts has got him to work on the legendary English explorer George Mallory. Mallory is famously quoted as saying he wanted to climb Everest "Because it is there". So this will be a great moment to view on the big screen. But in 1924 on an attempt to reach the summit Mallory disappeared. His body was found several years later in 1999. It will also show how his marriage. All this climbing was more like an obsession.
Kapur who is known for his work on Elizabeth and the subsequent lesser sequel called The Golden Age. He will rely on a script by Kevin Townsend, Mathew Faulk and Mark Sheet.
It is really an interesting story for Kapur to take up but he has a really shaky record of where he wants to take his stories. It should not turn out to his contemporaries at least. We will keep following this one for a while.