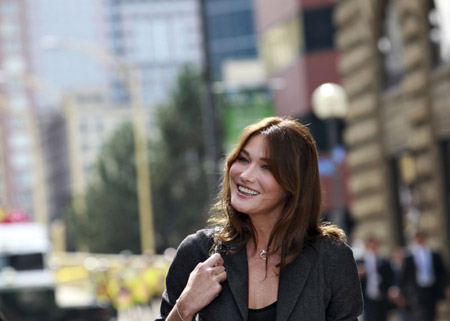 Summers have turned out to be something special in the last couple of years. With so many artists bringing their films during this time so that audiences can straddle them and leave them out to dry. It is also a time not to shoot for many filmmakers. But Woody Allen has taken the option of casting a large cast during the summer. It was revealed the cast for his Midnight in Paris has finally got solid. The film has some good addition like Kathy Bates, Michael Sheen, Nina Arianda, Tom Hiddleston, Corey Stoll, Mimi Kennedy and Kurt Fuller.
The new cast will join the powerful brewing cast of Owen Wilson, Rachel McAdams, Marion Cotillard and Carla Bruni in the romantic comedy. The film will follow a family travelling to the city for business, including a young engaged couple that has their lives transformed throughout the journey. There is also a press release for the synopsis of the film.
The film celebrates a young man's great love for Paris, and simultaneously explores the illusion people have that a life different from their own is better. It feels like a contemporary version of Manhattan. This will be in the same lines as Vicky Cristina Barcelona. But they really need a Javier Bardem to make it something special.
The film will begin shooting in Paris this summer, but before that, Allen will unveil You will Meet a Tall Dark Stranger out of Competition at Cannes next month. The film is expected to hit theaters this fall.