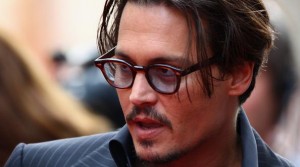 Director Emir Kusturica had a discussion of his next project starring Johnny Depp and Salma Hayek. The film is called Wild Roses, Tender Roses. The film will be shot entirely in Spanish the director confirms that both he and Depp will have to learn Spanish.
This will be something totally new for the both of them. The director and the star will have plenty of time to study as the film isn't set to go in front of the cameras until 2011. Kusturica is right now working hard on Cool Water. The film will be shot totally in Middle East. It tells the story about a male stripper who returns home for his father's funeral.
Depp will have a big year this year with filming of The Tourist and Pirates of the Carribean: On Stranger Tides.