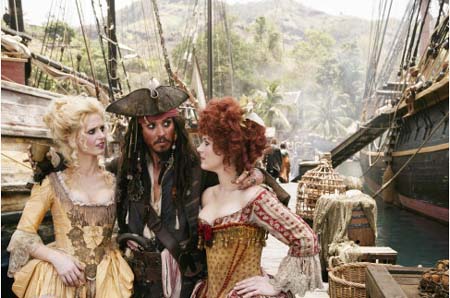 The duo might team up once again for Lone Ranger. They were together most of the time for the Pirates of the Caribbean trilogy. They will also be seen together on the Rango animated movie starring Johnny Depp once again.
Johnny Depp will also be seen in the Lone Ranger. There were talks of George Clooney joining the cast, but that has not been finalized. It will be the next project directed by Gore Verbinski. Johnny Depp also said that there is a chance that Dark Shadows will also get made soon.
The Lone Ranger is a masked Texas Ranger in the American Old West, originally played by George Seaton, but more famously by Clayton Moore, who gallops righting injustices with the aid of his clever Native American companion Tonto played by Johnny Depp. So this will be something to watch out for in the next couple of months.
source: Collider