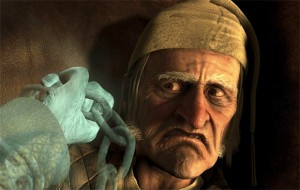 I know this news is a little late. But I guess with a low day going on today. It will be something to look at. Jim Carrey was just amazing in Horten hears a who. So this new Christmas Carol film will sure make a splash this winter. There is some really good footage added with this feature. It also contains some interviews with Jim Carrey and Robert Zemeckis.
A Christmas Carol is both written and directed by filmmaker Robert Zemeckis and is part of his ongoing flirtations with animation like Polar Express and the horrible Beowulf. The director seems to exist in that world for quite sometime. The film also stars Gary Oldman, Robin Wright Penn, Colin Firth, Cary Elwes, and Bob Hoskins
The film will be in theatres on November 6 th. Check out the feature below.