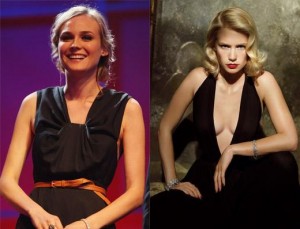 The upcoming Liam Neeson starrer gets a lot of hot ladies. Diane Kruger who is fresh off the Inglourious Basterds film will look ravishing in this role. Liam Neeson has been getting a whole lot of work in the last couple of months with loads of releases for him in the next month.
Mad Men star January Jones will also be part of this film and will also take up an interesting role. The film centers on a man who awakens from a coma to find that someone else has assumed his identity, and no one, including his wife, believes him. Now with the help of a young woman, he sets out to prove who he is. Jones is set to play Neeson's wife. Kruger will play a Berlin cab driver who helps Neeson character.
The film looks promising with a good premise that will sure to go well with the audiences. But I just hope Liam Neeson gets into some serious stuff and get out of all the conspiracies and infidelities.