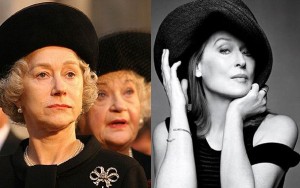 A love affair between two members of the neo Nazi group was the premise of the winning film at the concluded Rome Film Festival. Helen Mirren took up the best actress prize with her role in the Last Station. She played Leo Tolstoy's feisty wife. Other big winner was Meryl Streep for her achievement in Cinema.
The winning movie Brotherhood focused on the gay love story between two really harsh men. Lars is one of them who join the group after leaving the army. The group carries raids on homosexual groups. But eventually Lars falls in love with his mentor Jimmy. They both have a love affair that they try to keep secret.
Brotherhood is the first film by director Nicolo Donato. He was a fashion photographer who turned into a filmmaker. The best actor was awarded to Italy's famed Sergio Castellito. He plays a parent who dreams that one day his son will become a boxing champ in Alza La Testa.
There was a retrospective of Meryl Streep's Work with a screening of her cooking flick Julie and Julia where she plays Julia Child.